CATWALK TOTE BAG
Original myKotty bag with humor you can't miss. Comfy shoulder handles, two inner pockets and a white lining inside. Outer material - 100% cotton, lining - polyester. Dimensions: width, 60 cm, height 47 cm, handles 28 cm.
In town, while shopping, at work, in school - your bag can boost your mood wherever you take it.

Original, minimalistic design and an eye-catching

slogan that won't go unnoticed - myKotty CATWALK tote bag is a unisex musthave of the upcoming season. 
For cat-loving freaks, for individualists who love dark humor and for those who say "CAT" is a state of mind. For him and her. With the CATWALK tote bag, YOU CAT DO IT, fabCat! 
CATWALK tote bag is a handy bag you can easily take into town, to the office, to school or on holiday.

You can fit all the important things inside

and much more - regardless of the occasion.
Inside the bag, we put two functional pockets, a smaller one for your smartphone and a bigger one for your wallet or keys - just so that CAT CHAOS happens only as a slogan on the bag.

The size of the bag is a solid 60x47 cm

, so you can easily fit your laptop, calendar, water bottle, a big wallet and your entire grocery shopping that you did on your way from work to the gym. Or maybe a grill with your friends? The CATWALK tote bag will hold everything you deem essential.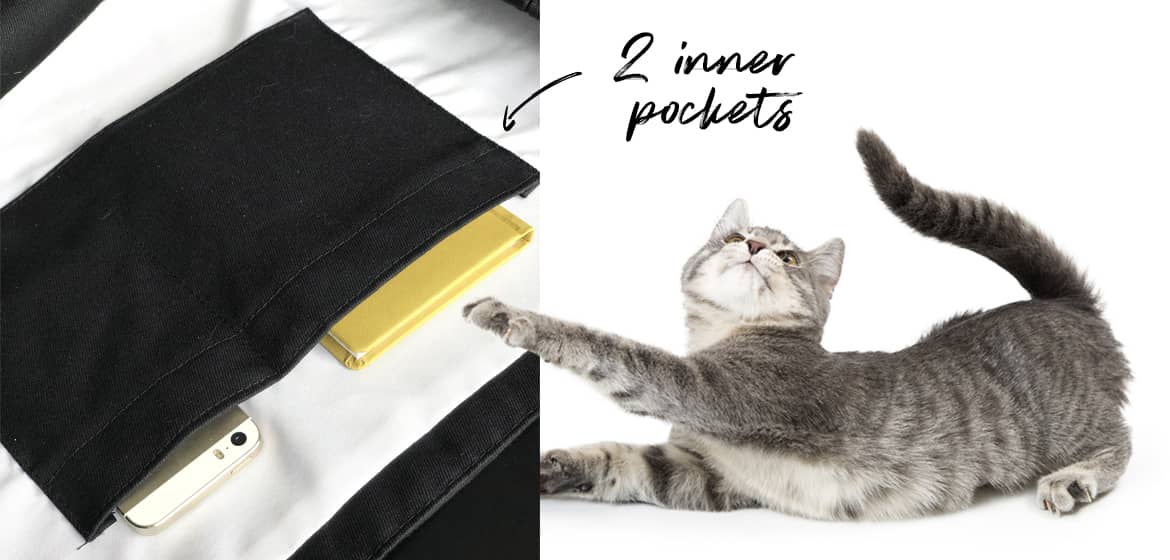 Thanks to an easy-to-clean, polyester inner lining, you don't have to worry about difficult stains - any signs of wear can be washed away easily. And, what's most important, thanks to the white, contrasting background, no bits and bobs can go missing, doomed to be forgotten.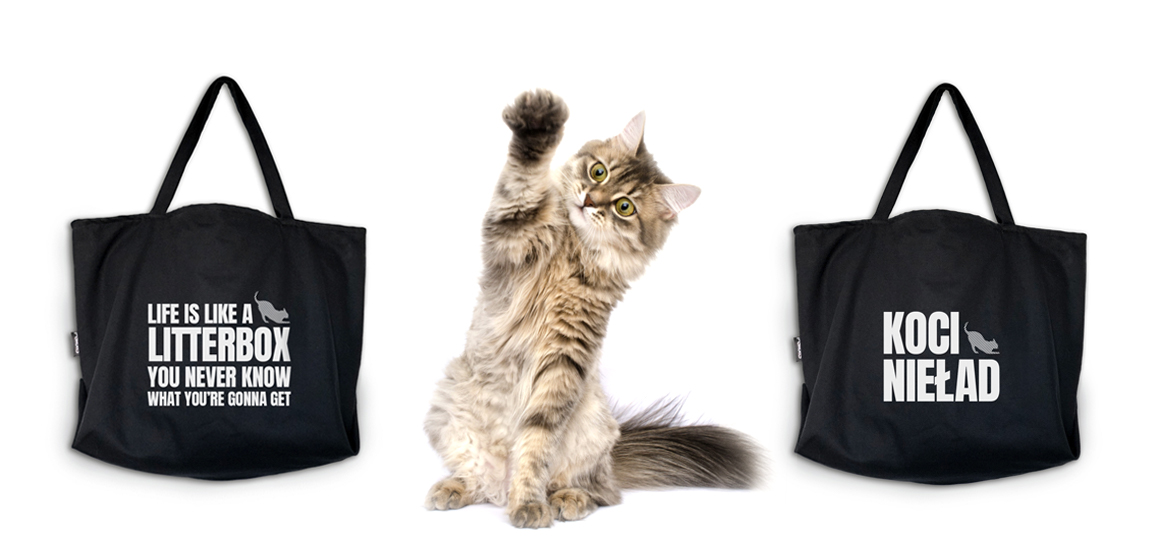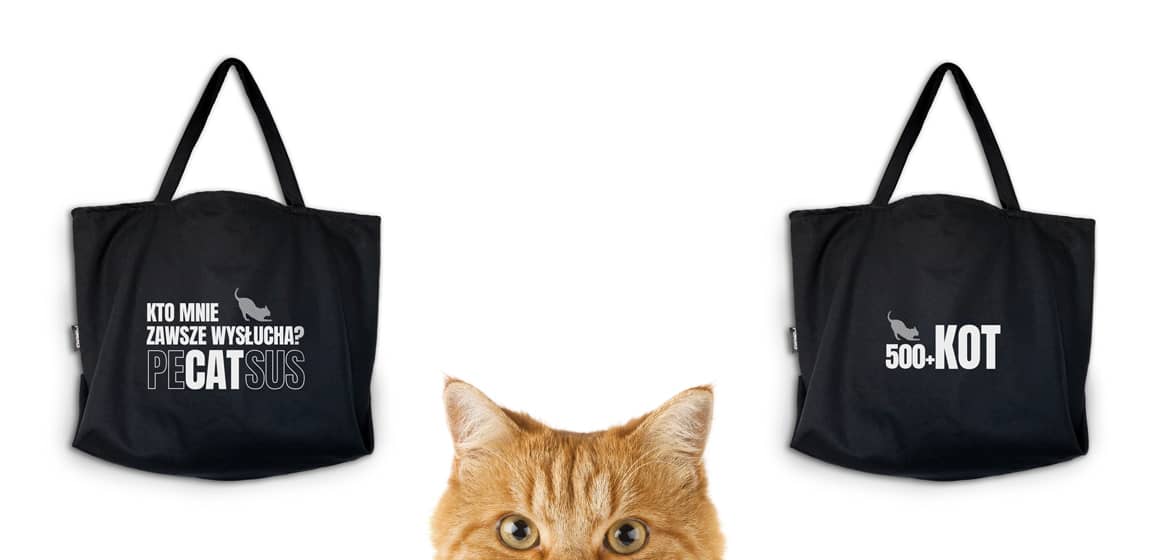 In a cat's life, there's no time for boredom. So why would we let it rule on our cat bags? Choose a functional and handy CATWALK tote bag and pick one of 6 original slogans (3 in english and 3 in polish) that will draw anyone's attention. 
 Functionality in myKotty style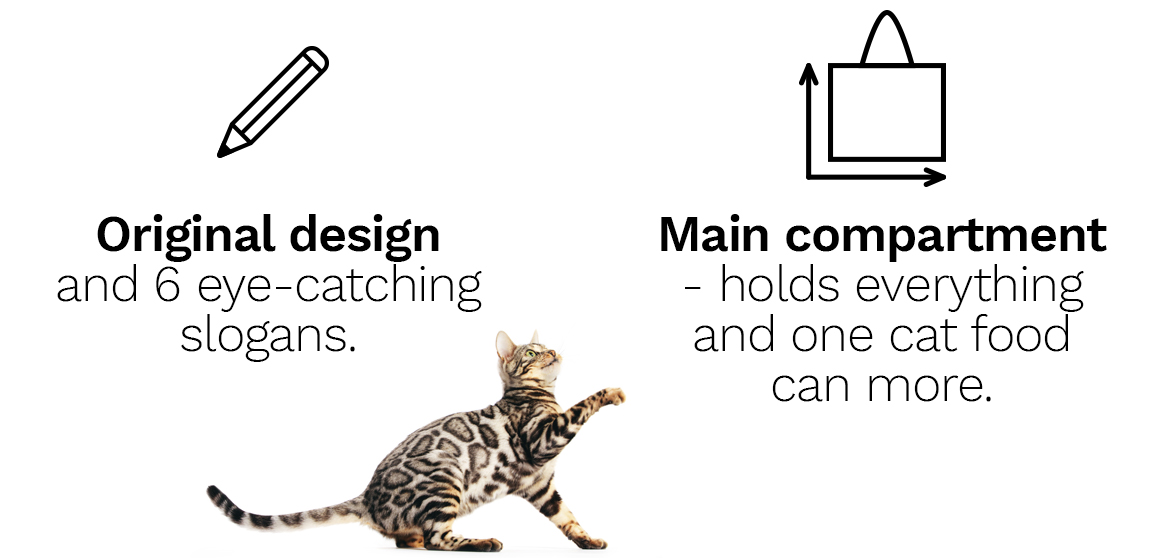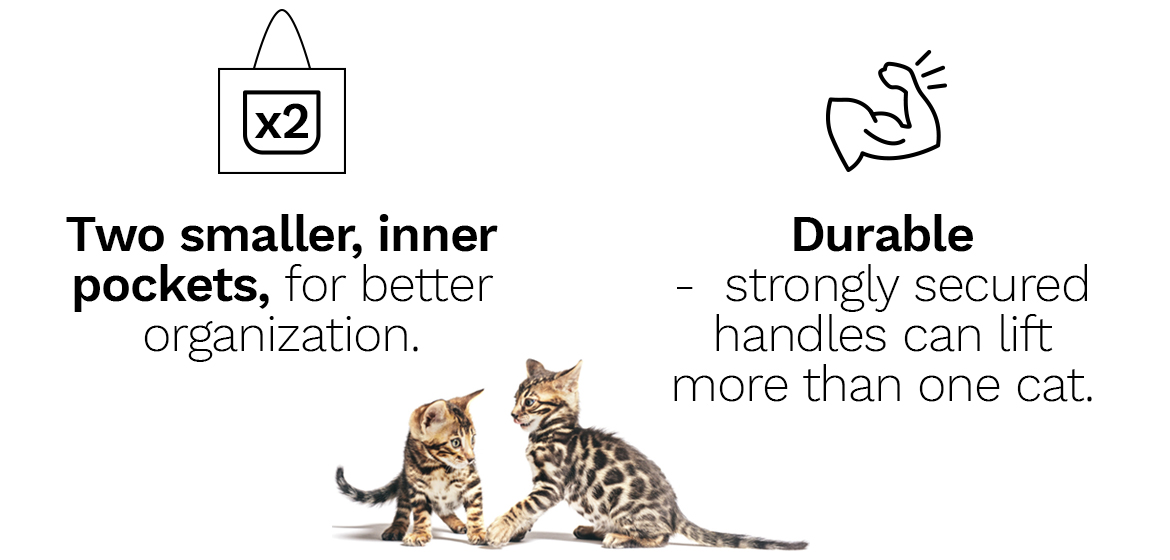 The myKotty CATWALK tote bag is made with 100% cotton - a natural material made in Poland. Cotton guarantees our bags are incredibly soft but sturdy, which allows you to pack up anything you might need during the day at work, at school, while shopping, on a walk or on holiday.
Because we decided to put a polyester lining inside, the myKotty CATWALK tote bag is mess-resistant and easy to keep clean. Now you can pack up your fresh fruits and veggies without having to use single-use plastic bags - being eco-friendly is so easy today. YOU CAT DO IT!
100 days to return
The CATWALK tote bag didn't meet your expectations? Don't worry, fabCat - it's not the end of the world. At myKotty, you have a guaranteed right to return the product within 100 days and, what's important - with no unnecessary questions and complications. All the formalities are on our side, we'll order a courier to pick it up and pay for the service. 
Take a look into our simple returns terms and conditions to know more or contact us via e-mail, phone or through our social media - we will help you, give advice and if necessary, return your bag or exchange it for a new one right away. 
Just like that, the CAT way
NOBODY'S PERFECT
5907222356937
YOU CAT DO IT
5907222356920
LIFE IS LIKE A LITTER BOX
5907222356944